I am a hiker and as such I am in a constant love / hate relationship with my socks. Some socks are great for short hikes and horrible for long, while others seem to wear through almost instantly. This is why I was excited to try the new Keen Dura-Zone socks that are guaranteed for life. That is an intense claim for a clothing product that could get as much use as a sock can, so I was interested to see both how they felt and how I hoped they would hold up. Here is the review.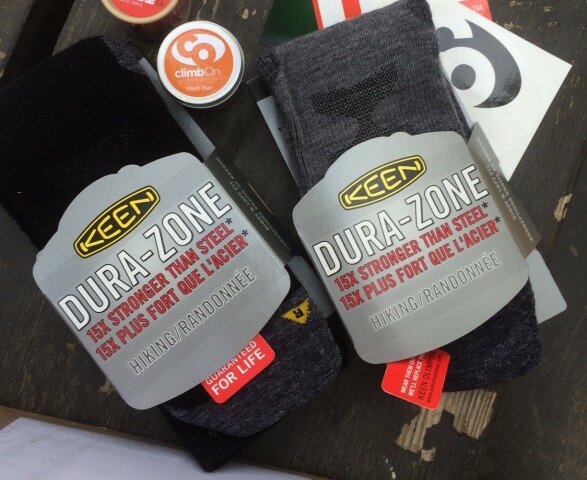 Details
Cost around $19 per pair
Guaranteed for life
Built in the USA
Review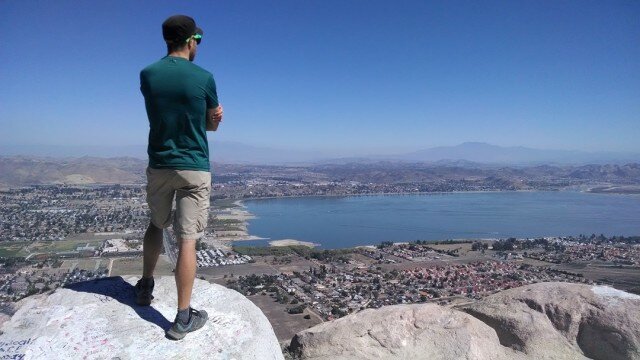 From the minute I put these socks on my feet I knew they would be different. It is hard to describe, but they just felt different. The combination of wool, nylon and polyethylene makes the socks both soft and easy to wear. I know some people don't mind cotton but for me it is an instant destroyer of my feet on the trail so the materials used in a good hiking sock are very important.
Pros
The seamless toe design is also a unique way to create the sock. Many socks have a seam that runs right along the front of your sock and in doing so adds to the chafing and uncomfortable bunching of the sock but this was not the case with the Keen socks. The seam free design allowed you to easily move around and still kept your feet in place and without problems.
The socks also have padded areas which are designed to help where your feet get the most use. I have been running a lot and all of my running socks have that so it is important for my hiking socks to have that as well.
Cons
I think the only con I really see with these are the price, $20 is pretty expensive for a pair of socks. However, I do have a hard time holding that against them as they are guaranteed for life, so really I should be able to easily get my $20 out of them.
The socks come in both crew cut and ankle so whatever type of sock you prefer you can get a Dura-Zone in that configuration.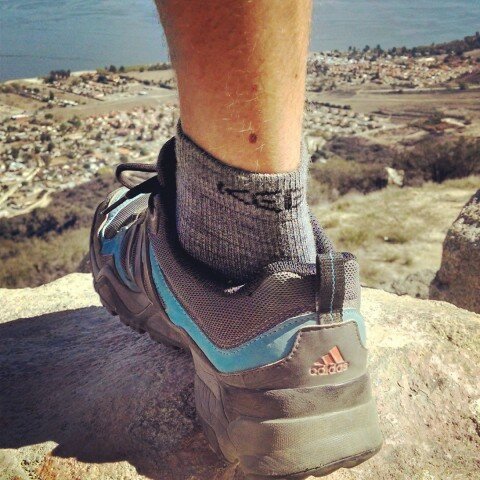 I have no problem recommending these socks and cannot wait to go on more hikes with them. I would love to hear what you think in the comments as well!
Disclaimer: The socks were provided for review but all thoughts and opinions are my own.